About Mindful Being Houston
Ann's bio
Ann Friedman, Ph.D., a psychologist, has studied mindfulness intensively with various national teachers since 2007.   She began teaching as a volunteer in 2012 and in 2015, Ann received a Certification in Mindfulness Facilitation from the Mindful Awareness Research Center (MARC) of the Semel Institute of Neuroscience and Behavioral Medicine at UCLA. Ann has also completed courses for teaching mindfulness to children and teens through Mindful Schools, Sitting Like a Frog and A Still Quiet Place.
Ann teaches mindfulness classes for adults, teens, and for parents with their children through her company, Mindful Being, P.C. at The John McGovern Houston Health and Medical Science Museum, Rothko Chapel, The Hines Center for Spirituality and Prayer, as well as in her private office. She also teaches in Houston area schools and school districts, often in collaboration with Mental Health America of Greater Houston, training counselors, teachers, and school staff.
Ann previously served as an Adjunct Professor at the University of Houston Counseling Psychology Graduate Program for over ten years. She holds both a Doctorate in Counseling Psychology and a Doctor of Jurisprudence from the University of Houston. She completed her Residency in Clinical Psychology at U.T. Medical School and her Post-Doctoral Fellowship in Clinical Neuropsychology at Baylor College of Medicine.
In addition to her work, Ann has been an active community volunteer. For over ten years, she was a member of the Boards of the Boys and Girls Clubs of Greater Houston (Board Chairman), the Houston A+ Challenge (Board Chairman), and the Children's Defense Fund. She continues to serve on the Advisory Boards of these nonprofits, as well as on the Advisory Board of the Rothko Chapel, Shifa Women's Center, and Interfaith Ministries of Greater Houston. Previously, Ann served as a Board member of Houston Proud, Serve Houston Youth Corp, Tax Reinvestment Zone Nine, Holocaust Museum Houston, The Forum Club, Texas Lyceum Association and the Avondale House for Autistic Children. She has chaired numerous school programs, charity galas and civic events, and has been honored for her volunteer service many times.
Ann is marred to J. Kent Friedman, General Counsel and Chief Administrative Officer of Morae Global, LLP. They have five children and eight wonderful grandchildren.
Ann is available to teach mindfulness to social and civic groups, schools, businesses, and healthcare organizations. She can be reached at ann@mindfulbeinghouston.com or by calling (713) 443-6273.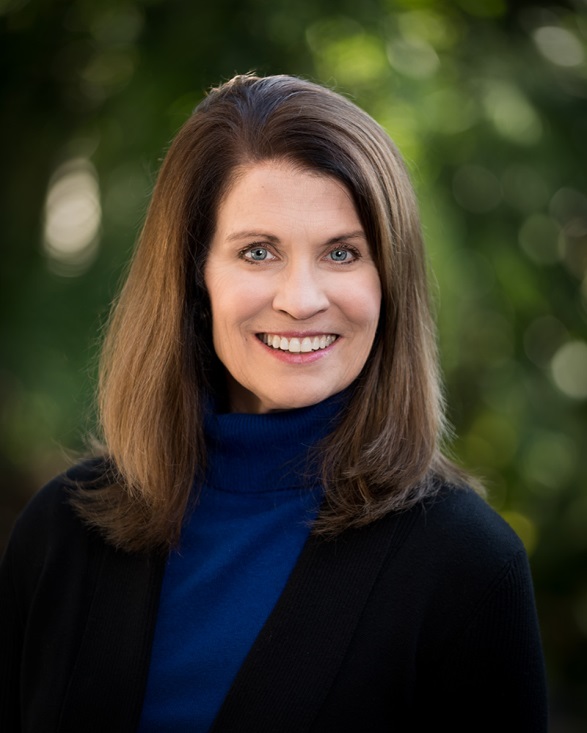 Connect with me on LinkedIn
Ann's Story
Mindfulness meditation changed my life which is why I share it with others.  As a young person who struggled with mild anxiety, there came a time that my own anxiety increased to a level that caused me suffering.  By that time, I was a psychologist who was adept at helping others with anxiety, among other issues, but I did not have a personal practice to calm myself.   In 2007, with no idea what I was getting into, I plunged into my first 7-day silent mindfulness retreat.
At the retreat, I learned to watch my own my own mind for long periods of time and saw, clearly, how the chatter rarely ceased.  Much of it was repetitive.  I noticed my frustration with people and events that I could not control, as well as regular criticisms of myself and others.  We all struggle from time-to-time with life's challenges.  I needed to learn how to quiet my mind, find acceptance, and become more compassionate with myself and others.
From that time on, I could not get enough of mindfulness.  I listened to tapes in my car and regularly practiced mindful driving. My walks often became practices for mindfulness.  I read book after book on the topic and studied the research in the medical and psychological journals.  And, I sat daily.  I connected monthly with a study and practice group, reading the teachings of Pema Chodron, Thich Nhat Hahn, Jack Kornfield, Tara Brach, Norman Fisher, Sharon Saltzberg, Sylvia Boorstein, Eckhart Tolle, Jon Kabat-Zinn, as well as other well-known teachers.  And, for many years, I checked in weekly with a study/practice partner on how mindfulness practice was informing my life.  I have attended at least one 7-to10 day silent retreat yearly.  In 2012, after being asked to teach, I started sharing mindfulness with groups on a weekly basis. With encouragement from others, I opened my own office in fall, 2016.
While many people will not get as enthusiastic as I did about mindfulness; like most things in life, the more we put into it, the more we get out of it. Many people have found that only practicing for short periods daily–perhaps 10 to 20 minutes—has a positive impact on their day.
I hope you will find my classes to be warm, inviting and supportive.  I am here to assist you with developing a practice and if you so choose, to become engaged with a practice community to support your practice.
I look forward to working with you.
Sincerely,
Ann
Ann's Affiliation with The Institute for Applied Mindfulness
Ann serves on the faculty of The Institute for Applied Mindfulness (IAM), a consulting and teaching firm that has developed an evidence-based model for teaching the scientifically-supported practice of mindfulness.  The Institute offers mindfulness training, workshops and consultations in a wide array of settings, including business, the military, veterans, education, medicine and health, law, and the nonprofit sector.  Our Applied Mindfulness Trainings develop core competencies and life skills that can be systematically applied in our personal and professional lives.  Ann often co-leads trainings with the Founder and Guiding Teacher of IAM, Grove Burnett.
Grove Burnett, J.D., is a renowned environmental lawyer and nationally acclaimed mindfulness teacher. He has practiced mindfulness for over 25 years and is the founder of Vallecitos Mountain Retreat Center, a nonprofit wilderness retreat center which hosts meditation retreats and mindfulness-based trainings for professionals. See www.vallecitos.org for further information.
Grove has spent decades training with some of the world's preeminent teachers, including Joseph Goldstein, Jack Kornfield, and Thich Nhat Hanh. He is an authorized teacher of Spirit Rock Meditation Center and is a certified mindfulness teacher at UCLA Medical School Mindful Awareness Research Center. His own personal training has included long periods of meditation practice, including intensive 6 week and 3 month long silent meditation retreats.
Grove is co-founder of the Western Environmental Law Center, a public interest environmental law firm with offices in five western states. He has litigated many of the most important environmental cases in the West and has been named numerous times to The Best Lawyers in America. He has also taught mindfulness retreats at Yale Law School.
Presentations to Educational, Community and Business Organizations

Ann is available to introduce mindfulness to school groups and community and business organizations.  She has previously presented mindfulness to the following groups:
Education            
A+ Up Charter School                                                                             
Center for School Behavioral Health, MHA
Condit Elementary
Harris Co. Department of Education
Klein School Nurses Conference
St. John's School
Religious/Interfaith
Congregation Emanu El (since 2013)
Congregation Beth Israel
Congregation Beth Yeshurun (2013-14)
Families Empowered
Congregation Shma Koleinu
Spring Branch Presbyterian Church
Rothko Chapel (2015- 2016)
United Orthodox Synagogue (2014-2017)
Hines Center for Spirituality & Prayer
Business                                                                                                          
Houston Metro Chamber of Commerce
Forthea Interactive Marketing
Blinds: A Home Depot Co.
LKJ Financial Co.
Morgan Stanley Women's Group
Texas Women in Public Finance
YPO
Health
CANCARE
DaVita
Ostomy Association
UT Med School/med students
UT Med School/genetics counselors
Children/Parents
Collaborative for Children
Girl Scout Troops
The Health Museum
Spring Branch Presbyterian Church
Law
Orrick, Herrington & Sutcliffe, LLP
South Texas School of Law
Thurgood Marshall School of Law, TSU
University of Houston School of Law
Winstead, LLP
Service Organizations
Jewish Business & Professional Women
Hadassah
United Way Women's Initiative
Seniors
The Hallmark Senior Living Center
Teachers
Mindful Being Assistant Teacher, Michele Pola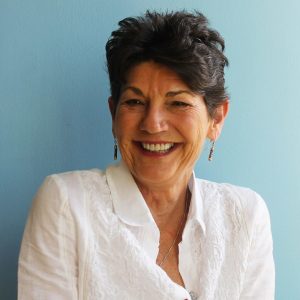 Dr. Michele Pola retired in 2014 with 35 years in the public and non-profit sector of education.  She served as chief of staff for the Houston Independent School District, the nation's seventh-largest district, from 2007 to 2014.  Her dedication to public education began in the early 1980s as teacher and soon after as principal of River Oaks Elementary in Houston ISD.  To this day, not a week goes by that parents, former students, and teachers don't stop "Ms. Pola" in public to say hello and share how much they appreciated the positive impact she has had on their lives.
Additionally, she served as executive director, associate director, and program director of the Houston A+ (Annenberg) Challenge from 1999 to 2007, Dr. Pola led reform efforts to build leadership capacity in central offices and at the school level.
Michele started her journey in 2007 into mindfulness initially through Yoga, and in 2017 became a certified Yoga Instructor with Yoga Alliance at Joy Yoga University. She became directly engaged with Mindfulness in 2014 by attending sessions with Dr. Ann Friedman of Mindful Being. Currently, she is a student for certification of Mindfulness Facilitation at Mindful Awareness Research Center (MARC) of the Semel Institute of Neuroscience and Behavioral Medicine at UCLA. She serves as a facilitator for training with Dr. Friedman and as a consultant facilitating and coaching for balanced professional and personal improvement through life skills, strategic planning, and networking.
As the daughter of two American educators working with the U.S. Military, Michele was fortunate to live in France, Italy, Germany, as well as spending many years in Cuba.  Her summers, however, were always spent at her family's hometown on Cape Cod, Massachusetts.
Dr. Pola's formal education includes an Ed.D in education from NOVA Southeastern in Florida, an M.S. in Mid Management from the University of Houston–Clear Lake, and a B.S. in Education from Lesley College in Massachusetts. In 2014 she completed the Rice University. Executive Education Accelerated Development Program, having finished the university's Strategic Marketing course in 2012.
Dr. Pola has served numerous professional organizations as a volunteer and board member, including Planned Parenthood Gulf Coast, Greater Houston Partnership Education and Workforce Advisory Committee, the Public Education Network Board, the Teach for America Advisory Board, the March of Dimes Board, the Texas Higher Education Coordinating Board's P–16+ Council, and the Texas Association of Partners in Education Board of Directors. She chaired the 2005 and 2017 Convocation on Public Education for the American Leadership Forum (ALF), for which she is a fellow of Class XXIV. Dr. Pola is also a member of the Center for Houston's Future 2014 class.
Mindful Being Guest Teacher, Amy Hertz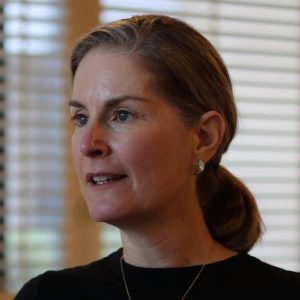 Amy Hertz has been a student of Tibetan Lama Kyabje Gelek Rimpoche, founder of Jewel Heart for nearly 30 years. In her various positions at HarperCollins, Penguin and Random House, she has been the editor and publisher of some of the bestselling Buddhist books for a general audience including The Tibetan Book of Living and Dying, The Art of Happiness, The Universe in a Single Atom, several books by Thich Nhat Hanh, and Robert Thurman as well as Gelek Rimpoche's Good Life Good Death. She has taught in New York City, Ann Arbor, Garrison, Lincoln Nebraska, and Houston.
Mindful Being Guest Teacher, Eden Tull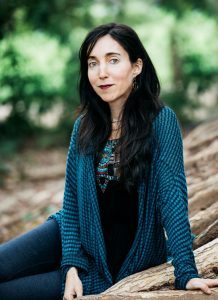 Founder of Mindful Living Revolution, teaches the integration of compassionate awareness into every aspect of our lives. She is a Zen meditation and mindfulness teacher, public speaker, author, activist, and sustainability educator. She trained for seven years as a Buddhist monk at a silent Zen monastery in Northern California, and she has been traveling to, living in, or teaching about conscious, sustainable communities internationally for the last 25 years. She currently resides in the mountains western North Carolina and offers retreats, workshops, and consultations nationally.