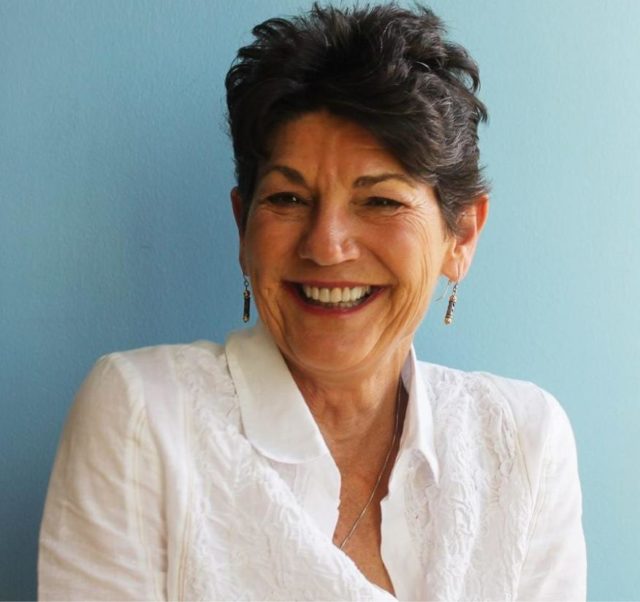 Certified Mindfulness Instructor
Dr. Michele Pola (michelempola@gmail.com) started her journey in 2007 into mindfulness initially through Yoga, and in 2017 became a certified Yoga Instructor with Yoga Alliance at Joy Yoga University. She became directly engaged with Mindfulness in 2014 by attending sessions with Dr. Ann Friedman of Mindful Being. Later in 2018, she became a trained facilitator through Mindful Awareness Research Center (MARC) of the Semel Institute of Neuroscience and Behavioral Medicine at UCLA. Today, she serves as a facilitator/teacher of mindfulness at Mindful Being. One of her passions, after studying with Mark Coleman author of Awake in the Wild, is practicing mindfulness in nature. Michele offers private mindfulness sessions in nature by appointment through Mindful Being.
Prior to joining Mindful Being, Michele retired in 2014 with 35 years in the public and non-profit sector of education. Her career began in1980s as a teacher and soon after as principal of River Oaks Elementary in Houston ISD. Later, she served as executive director, of the Houston A+ (Annenberg) Challenge. She returned to Houston ISD, the nation's seventh-largest district, where she served as chief of staff to two superintendents.
Dr. Pola is an active member of American Leadership Forum (ALF), Class XXIV and a graduate of the Center for Houston's Future 2014. She has served numerous professional organizations as a volunteer and board member, including Planned Parenthood Gulf Coast, Greater Houston Partnership Education and Workforce Advisory Committee, Public Education Network, Teach for America, March of Dimes, Texas Higher Education Coordinating Board's P–16+ Council, and Texas Association of Partners in Education Board of Directors.